Maid Service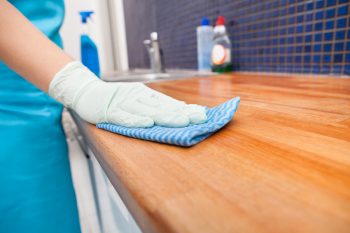 If you need regular house cleaning, a one-time extreme cleaning, or something in the middle — Maids & More can get your house to look its best. Our free in-home estimates detail what you want and what you can expect from us. Estimates are quick (15-20 min.), convenient (days, nights, weekends, even same day!) Estimates are FREE with no obligation.
We tailor our services to meet your specific needs and budget.
Typical cleaning activities include:
Beautifully groomed carpets
Refreshing scent throughout the house
Crystal clear entryway windows and sliding-glass doors
Polished bath and kitchen sinks and fixtures
Sparkling clean kitchen appliance fronts
Eliminate fingerprints on switch plates and doors
Empty all trash, deodorize containers and replace liners
Maids & More is not a franchise, so we can offer detailed cleaning at the most affordable prices. Because pricing is based on many factors such as size and condition (pets, lifestyle, etc.), an exact price is typically done with you at your home. This in-home visit allows for customized, detailed service and is especially important for regular maid service. However, the pricing grid below is designed to give you a general guideline on what you can expect.
(Many customers have spare rooms, showers, even finished basement areas that do not need cleaning on a regular basis. Putting these areas "on request" reduces your square footage cleaned, the time it takes to clean your home, and your price.)
REGULAR / ON-GOING MAID SERVICE PRICING GUIDE

Please note that the first cleaning will always take much more time and therefore an additional charge will be incurred. This is determined during the in-home visit.
*Searching for a reliable, professional and customer service oriented cleaning company can be a challenge. We highly recommend an in-home review and interview of cleaning procedures and companies.