Our goal is to provide excellent customer service and give your upholstery a thorough, top notch cleaning that will make you call on us for future cleanings. We are a family owned business that provides the people of the Omaha with excellent cleaning services. With Maids & More you can always count on dealing with professional and friendly technicians and never have to worry about bait and switch tactics.
Over time, upholstery will collect dust, dirt, food particles, and pet hair. This can result in an increase in allergens and an unhealthy air quality in your home or business. With our cleaning solution our technicians can restore your upholstery to a beautiful look while eliminating bad smells and allergens. Using our services also means you do not have to spend time and energy cleaning your furniture yourself.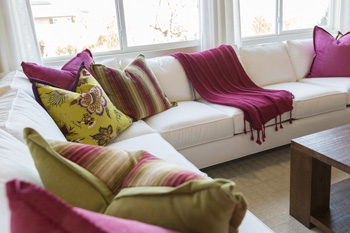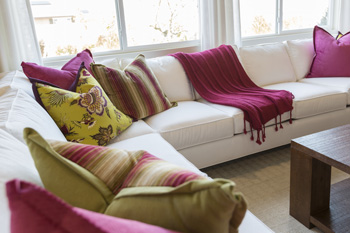 Maids & More employs experienced and professional technicians for upholstery cleaning. They are trained to use the latest and safest cleaning solutions and tools on the market. Our rates for cleaning services are reasonable and we guarantee 100 percent customer satisfaction.
For excellent customer service and quality work, go with Maids & More. We are a licensed and bonded company.
Contact us today and let us do the hard work to restore your upholstery back too beautiful so you don't have to.